Gourmet s'mores ideas for your next camping trip or backyard fire pit night!
Stuck in a s'mores rut? Open up a whole new world of deliciousness!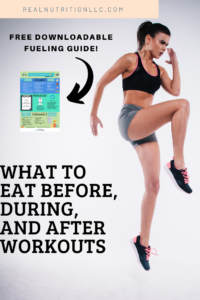 Don't miss out! Subscribe to get our
free fueling guide
(what to eat before, during, and after workouts!), discount code for
online courses,
and our monthly newsletters! You'll get useful nutrition tips and more!
Click to see our full line of amazing online courses!
And be sure to follow us on Instagram!