Looking for more content?
You gotta check out my Nutrition for Climbers book. My whole heart, soul, and brain is dumped into this thing. Think of it as a comprehensive, science-backed nutrition resource for any type of climber, and any type of climbing situation. It is full of useful, actionable tips to optimize your nutrition and climbing performance.
Check out our blog for all sorts of content on sports nutrition and intuitive eating.
Listen to me being interviewed on the TrainingBeta podcast. 
And if you are looking for nutrition and fitness content for your publication, I am the dietitian for you. I specialize in taking complex topics and translating them into practical, understandable, applicable advice. I cut through the pseudoscience and misinformation to bring meaningful, valid content to your audience. I can also review your existing content for accuracy and help boost your EAT (expertise, authority, trustworthiness) score for Google SEO. Contact me at dietitian@realnutritionrdn.com for help with your writing project. 
My expertise has been featured in national publications such as The Washington Post, Gym Climber Magazine, Livestrong.com, The Food Network, Outside Magazine, Popsugar, and MyFitnessPal's blog,
Here's the list for your reading enjoyment! Soak up all the climbing goodness!
Scientific Publications
Click here to see my original research in the scientific journal, Frontiers in Nutrition, about rock climbers' nutrition intake and risk for eating disorders.
Click here to see my review on nutrition and physiology for Olympic format rock climbing.
Authored Lay Publications
What to eat for climbing competitions in Gym Climber Magazine.
What to eat for multi-day climbing competitions in Gym Climber Magazine.
Three articles published in Rock and Ice.
Nutrition for high altitude for Backcountry Foodie.
Quoted as a Nutrition Expert
What is a Nutritionist? in Outside Magazine.
How to choose a sports drink in Best Products.
What experts say about keto in Food Network.
Creating meal plans for clients in Nutritics.
How to build muscles and Food Dietitians Eat in Popsugar.
Water Alternatives to Hydration and The Science Behind Workout Hunger in UnderArmor's MyFitnessPal blog.
Best Nutrition books on Up Journey.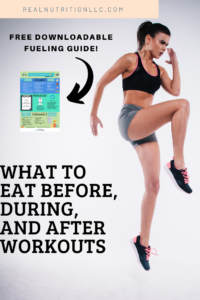 Don't miss out! Subscribe to get our free Fueling Guide!
Click to see our full line of amazing online courses!
And be sure to follow us on Instagram!