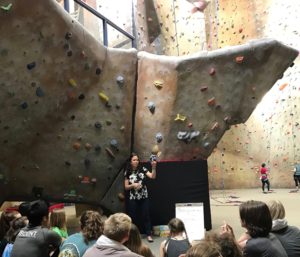 Be the first to order Nutrition for Climbers book! Pre-orders now available.
And be sure to subscribe to download a free fueling guide (what to eat before, during, and after workouts), plus promo code for course discounts, and monthly nutrition tips!
You climb until your fingers bleed. You spend endless hours on the campus board. But did you think about nutrition to help you send that project?
Are you a climber that wants to get better? Maybe send that project you've been working on? Or an outdoor climber that wants to know what, when, and how to eat and drink to make sure you can be mentally and physically sharp during ascent? Wondering how and when to eat for indoor comps?
Fueling and hydrating correctly can make a huge difference in sending the route, your body composition, weight, and training adaptations. Maybe your nutrition is holding you back. You need someone that can guide you through what works for YOU.
Services include:
One-on-one consultations
Upcoming Nutrition for Climbers book
Fueling and hydration plan for training
Fueling and hydration plan for comp day
Recovery nutrition
Recommendations on appropriate supplement use
A full line of amazing online courses!

And be sure to follow us on Instagram!
Contact me for help with climbing. Whether it's an occasional indoor session or a multi-day outdoor trip, your nutrition and hydration can make a huge difference!
My expertise has been featured in Rock & Ice Magazine, Gym Climber Magazine, a Training Beta podcast, the International Olympic Committee, and scientific publications.
Book online today or email me!
SaveSave