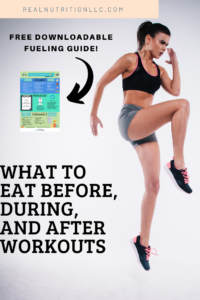 Don't miss out! Subscribe to get our
free fueling guide
(what to eat before, during, and after workouts!), discount code for
online courses,
and our monthly newsletters! You'll get useful nutrition tips and more!
Book online below by selecting an appointment option. Keep scrolling to see appointments!
Currently all appointments are virtual due to COVID-19. Please do not come into the office for your appointment. When you book an appointment, you will be emailed a secure video chat link.
Not sure if I'm the right dietitian for you? Call 925-914-9130 for a free 10-minute consultation. I'm available M-F, 9am-4pm PST.
Real Nutrition is located at:
1673 10th St.
West Linn, OR 97068
Physicians and providers fax referrals to 888-971-3734.
Phone: 925-914-9130
Email: dietitian@realnutritionrdn.com
My office is conveniently located right off the I-205 near 10th Street exit in West Linn.
It's easy access from West Linn, Lake Oswego, Oregon City, Wilsonville, Canby, Tualatin, Tigard, and Clackamas. 2500 Willamette Falls Dr, Suite 101, West Linn, Oregon. I look forward to meeting you!